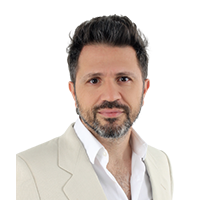 Daniel Saliba is an accomplished commercial real estate private equity professional with 15 years of experience in the industry globally. He has led deals worldwide worth over $5B, including land deals, developments, and some of the world's most desirable and irreplaceable real estate assets.
Since 2016, he has been working in the blockchain and technology space. Daniel co-founded Land32, one of the first-ever technologies that enable landowners globally to monetize their land digital rights on Web3. It currently has over $3B worth of land value being uploaded to leverage the Land32 technology.
Now Daniel is spearheading the development of Araa, the ultimate global real estate exchange for future tradable real estate, whether it be crowdfunded, tokenized, or from the metaverse.